Due to the weather, May Day practice is cancelled today!
PA's Act 158 of 2018 affects the graduation requirements starting with the class of 2023. Administration and guidance counselors met with the Juniors today to explain the 5 pathways to graduation so they can plan accordingly. Details are on our website.
https://jhs.jcsdk12.org/o/jhs/page/pathway-to-graduation
Don't forget Spirit Week starts tomorrow at JHS Monday March 28th -Hawaiian Day (must follow school dress code)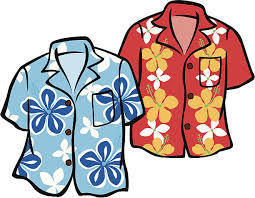 The JHS Student Council volleyball tournament on Friday, March 18th is open to spectators, admission is $2 and begins at 6pm. We currently have 11 teams participating, come out and support your classmates to see who takes home the Gold in this year's tournament.
Here's information for juniors & seniors who are planning to attend the prom and/or afterprom! - Juniors and seniors should sign up for Prom through Google Classroom. - Sign up for After Prom outside of room 204. You should also pick up after prom forms that need to be signed and returned. - Prom walk will be at JHS starting at 5:30 pm. There will be numerous opportunities for pictures at that time, and there will be 3 photographers present to take pictures of all attendees. - Prom is at Annsfield starting at 7:00 pm for attendees only - parents and spectators should not be at Annsfield. - After prom is at JHS starting at 10:00 pm. All students who are planning to attend must have signed paperwork turned in and must check in by 11:00 pm.
Due to the winter weather advisory, tomorrow's SAT is postponed until Saturday, March 26th at JHS.
Donkey Basketball is back at Juniata High School! March 26th at 6:00 PM in the JHS gym. Tickets may be purchased ahead of time for $8.00 - see Mrs. Storey. Tickets will cost $10.00 at the door.
Tonight's Valentine's Day dance has been moved to tomorrow (Sat., Feb. 26th) in the JHS gym from 7:00-9:30 for JHS students grades 9-12. Admission is $5.
Here is today's schedule for our flexible instruction day: Period 1: 11:30-11:56 Period 2: 11:58-12:24 Period 3: 12:26-12:52 Period 4: 12:54-1:20 Period 5: 1:22-1:48 Period 6: 1:50-2:16 Period 7: 2:18-2:44 Period 8: 2:46-3:15
This week is National Guidance Counselor's Week! Please be sure to thank Mr. Condo and Mrs. Wagner for all their hard work!
Student Council is sponsoring a semi-formal Valentine's Day Dance on Friday, Feb. 25th from 7:00-9:30 pm in the JHS gymnasium. There is a $5.oo entrance fee. Hope to see you there!
Valentine's Day is just right around the corner. Looking for your special valentine or your true love? Computer matches are in and will be available during all lunch periods starting tomorrow, Monday, February 7th. Cost is $2 for one match or $3 for both matches. Help support student council by buying your match!
Student Council is sponsoring Spirit Week this week (2/7-2/11). Each day you participate you earn a chance to win a gift card and JHS apparel! Monday-Comfy/ Pajama Day Tuesday- Jersey Day Wednesday- Hat Day (pay $1 to wear a hat) Thursday- Seniors & Juniors wear RED, Sophomores & Freshman wear BLUE Friday-Country vs. Country Club Day
Virtual schedule for Friday Feb 4. Students log into Google Classroom and can zoom with their classes as per this schedule* 8:30 - 8:50 - P1 8:50 - 9:10 - P2 9:10 - 9:30 - P3 9:30-9:50 food break 9:50 -10:10 - P4 10:10-10:30 - P5 10:30-10:50 - P6 10:50-11:10 - P7 11:10-11:30 - P8 1130-330 independent work time with teachers available via small group zooms and email as necessary * students are not required to zoom
Now, Monday, January 10th is the last day to order a yearbook! Cost - book $55.50, cover $1.75, senior name $3.75 All checks and money orders should be made payable to Juniata High School. When you bring your payment in, you may get an order form.
JHS students: Here is the virtual schedule for today. Eat Lunch ! 11:30-11:56 - P1 11:58-12:24 - P2 12:26-12:52 - P3 12:54-1:20 - P4 1:22-1:48 - P5 1:50-2:16 - P6 2:18-2:44 - P7 2:46-3:15 - P8 You are encouraged to zoom with your teachers during these times as you will be responsible for completing any assignments. So make sure you log in to sapphire and google classroom today. See you Monday! Mr. Fausey
Friday, January 7th is the last day to order a yearbook! Cost - book $55.50, cover $1.75, senior name $3.75 All checks and money orders should be made payable to Juniata High School. When you bring your payment in, you may get an order form.
To help our students cope with the tragic auto accident claiming the life of one of our seniors, JHS lockdown drill is postponed to Monday.